Best of South Africa
Experience the best that South Africa has to offer as you combine Johannesburg, the Kruger National Park, Garden Route, Hermanus, the Cape Winelands and Cape Town on this 13 night journey. This trip combines a Big Five wildlife experience with spectacular scenery, shopping, delicious food and world-class wine tastings making it the ultimate way to discover the true essence of South Africa!
Highlights

Johannesburg
Johannesburg, South Africa's biggest city and capital of Gauteng province, began as a 19th-century gold-mining settlement. Its sprawling Soweto township was once home to Nelson Mandela and Desmond Tutu. Mandela's former residence is now the Mandela House museum. Other Soweto museums that recount the struggle to end segregation include the somber Apartheid Museum and Constitution Hill, a former prison complex.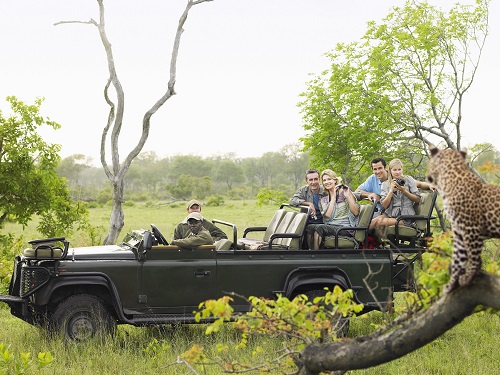 Kruger National Park
The Kruger National Park, in northeastern South Africa, is one of Africa's largest game reserves. Its high density of wild animals includes the Big 5: lions, leopards, rhinos, elephants and buffalos. Hundreds of other mammals make their home here, as do diverse bird species such as vultures, eagles and storks. Mountains, bush plains and tropical forests are all part of the landscape.
Garden Route
Stretching along the southern Cape coast from Heidelberg in the west to the Tsitsikamma Forest and Storms River in the east, the region is contained by towering mountains, breathtaking passes and gorges. The region has a well-developed tourist infrastructure with magnificent towns dotted all along the coast. The area also boasts two national parks - Tsitsikamma and Wilderness - as well as numerous other provincial and private nature reserves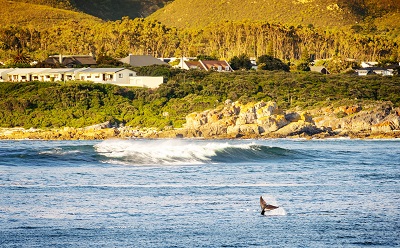 Hermanus
Hermanus is a seaside town southeast of Cape Town, in South Africa's Western Cape Province. It's known as a whale-watching destination. Beaches include Voëlklip Beach and the broad Grotto Beach, overlooking Walker Bay. The Old Harbour Museum is a site encompassing the old harbor, a fishermen's village and the Whale House Museum. The latter has informative displays and a suspended skeleton of a whale.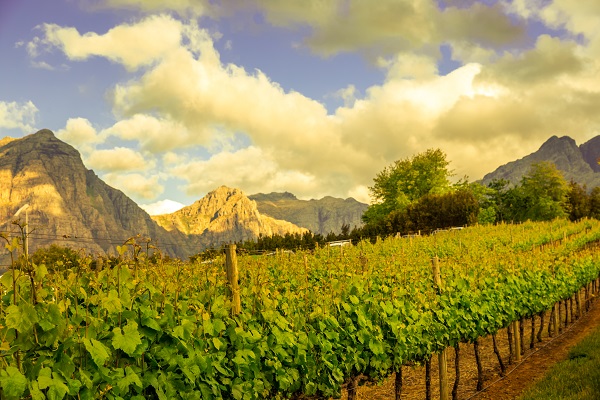 The Cape Winelands
The beautiful Cape Winelands produces some of the world's top wines. A visit to these wine estates is a culinary delight. Choose to stay in Stellenbosch or Franschhoek, allowing you to explore and discover the must-see sights.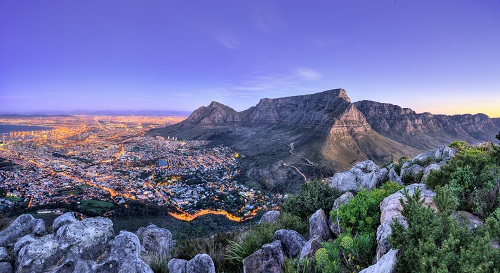 Cape Town
Cape Town is the quintessential melting pot – it is a city alive with creativity, colour, sounds and tastes. While walking through the city's streets and meeting its people, you will fall in love with its natural beauty, creative freedom and incredible spirit. Cape Town's most distinctive feature is its stunning setting – it lies on a dramatic coastline of pristine white beaches and icy waters, overlooked by the iconic flat-topped Table Mountain.
Itinerary Options
Our itineraries have been designed by our luxury travel specialists to deliver matchless experiences while catering to your every need, whether it be for leisure or business travel. This luxury travel experience combines flights, airport transfers, luxury accommodation and hand-picked activities. Customize your itinerary to include any of the following options: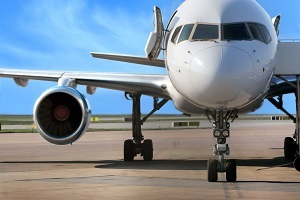 Flights
Our itineraries include Economy Class flights to your selected destination. You can also choose to fly in ultimate comfort by upgrading to Business or First Class at an additional cost.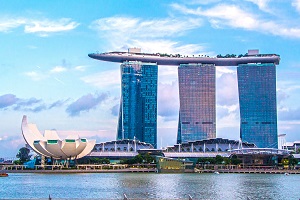 World's Ultimate Hotels
World's Ultimate Travels offers a select portfolio of Hotels and Resorts selected according to stringent criteria, to ensure that you experience luxury accommodation and personalized service. Other hotels or resorts of your choice not featured on our website can be quoted on, should you wish.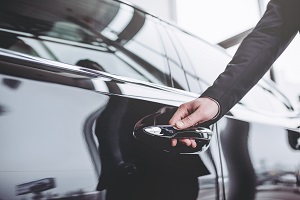 Private Transfers
Transfers to your selected World's Ultimate hotel will be provided in your choice of a private vehicle, private luxury vehicle or helicopter where available. Some destinations also have speedboat or seaplane transfers.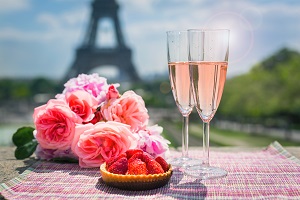 The Best Entertainment Options
To perfect your Ultimate Luxury Travel Experience, we offer you a broad range of superb optional activities such as Michelin star-rated dining, the most adventurous expeditions as well as world-class events, leisure and entertainment opportunities. It is World's Ultimate Travels' objective to ensure that you can experience the iconic and that you are able to indulge in the delights that our destinations have to offer.